Released September 07, 2012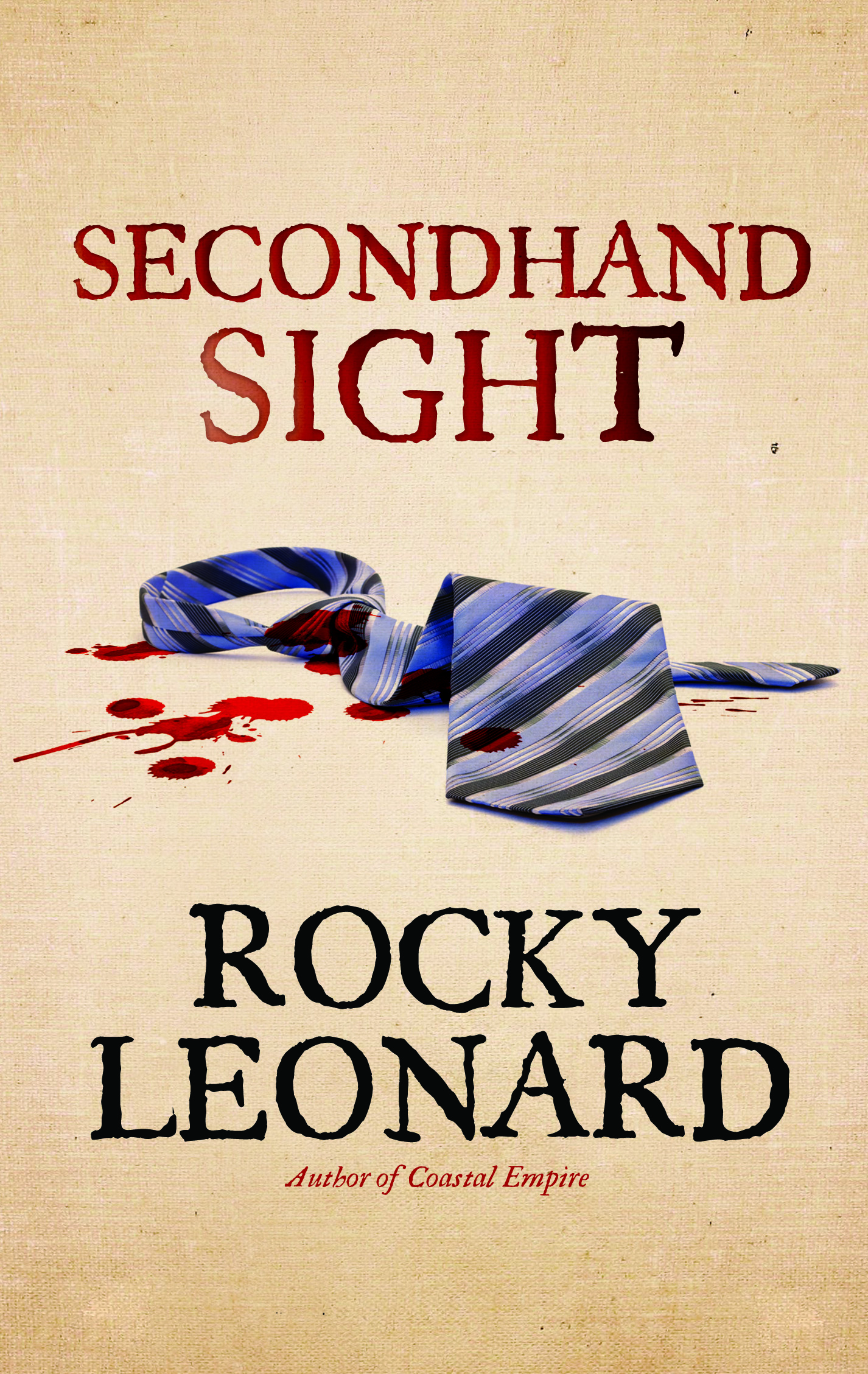 Suspense/Thriller/Paranormal
Secondhand Sight
by Rocky Leonard

Watch Book Trailer

Dan Harper is just an ordinary guy, having an ordinary day…until he ruins his tie during lunch. When he visits a thrift store near his office for an inexpensive replacement, merely touching a secondhand tie triggers a flood of gruesome images only he can see. Are they hallucinations, or suppressed memories?

Dan desperately wants these visions to be nothing more than a product of his imagination, but soon enough, he discovers real crime scenes and murder victims. Dan can no longer ignore the unseen powers forcing him to confront the demons of his past. Dark forces prod him to seek the identity of the faceless murderer haunting his dreams.

Dan's worst fear is the suspicion he'll eventually confront the face of this brutal killer in last place he wants to look - the mirror.

This suspense thriller is a mix of police procedural with a paranormal twist. 101,625 words. Print version is 421 pages. Read Reviews

Buy Now!
Amazon $2.99 Kindle
Barnes & Noble $2.99 Nook
Smashwords $2.99 (multiple e-formats available)
Paperback $14.99

---
Released May 13, 2012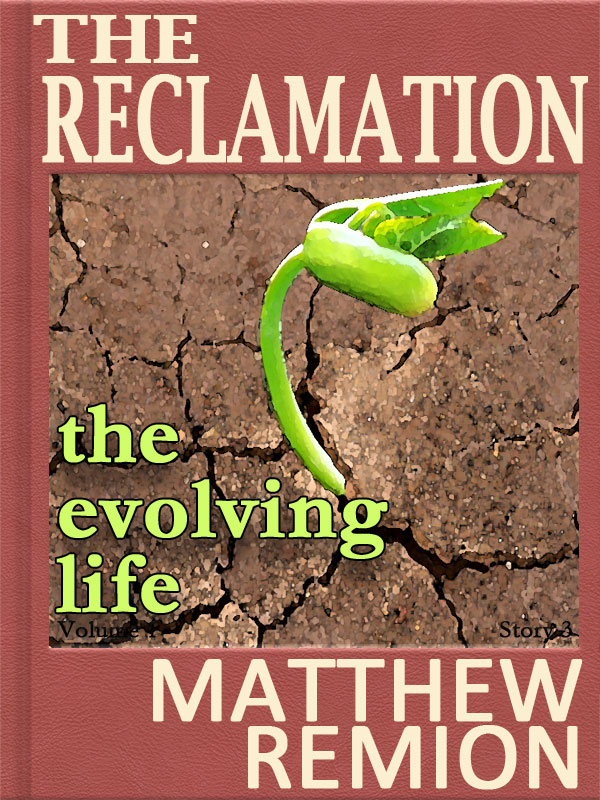 Science Fiction/Fantasy/Young Authors
The Reclamation Story 3: The Evolving Life
by Matthew Remion

THE RECLAMATION EPIC CONTINUES: The threat from the Far Realm is growing. The two Lordsd of the Araca, Yamato Ozakai and Darai Bkar, are drawn into the mounting battle, continuing their thousand year protectorate of Earth's magical twin.

In "The Evolving Life", survivors from the ill-fated band of students and Scholars sent out from Dhan to build a new Wall find themselves battling strange magic. Lost and vulnerable in underground caverns, the strange newcomer Clyde becomes their unlikely leader. But is their young rescuer hiding dark secrets? Will Argus finally win Catryn's love only to embark on a hopeless quest to save their world?
Magic, science and human emotion come together on a whole new scale in THE RECLAMATION. Read the tale of the other world, discuss your thoughts, partake in the Reclamation! The Evolving Life is Story 3 in The Reclamation series. This work is between short story and novella length at 12,151 words.

Visit the THE RECLAMATION home page for a glossary, image gallery and more. The author invites you to visit and participate in the ongoing story.

Buy Now!
Amazon $1.99 Kindle
Barnes & Noble $1.99 Nook
Smashwords $1.99 (multiple e-formats available)
DriveThru Fiction $1.99 (epub and pdf)
---
Released May 06, 2012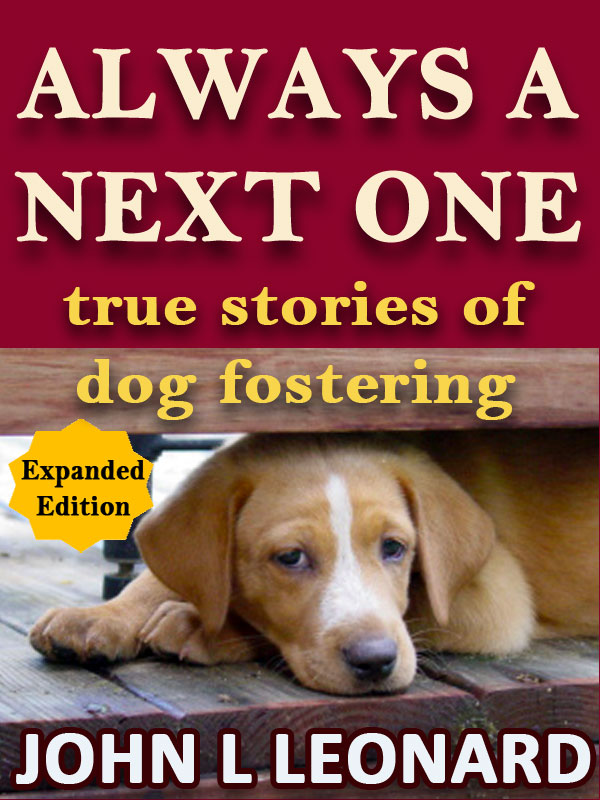 Non Fiction/Pets/True Stories
by John L. Leonard

Have you ever tried to housebreak more than one puppy at a time, or a dog that lived his whole life outdoors? Have you ever had to convince yourself there is room for just one more? Have you ever met a cat that struck fear in a pack of dogs?
I have, and experienced great joys and the occasional sorrow as a result. This expanded edition of Always a Next One is a true acount of how we went from caring bystanders to front-line animal rescue volunteers. Follow our journey of rescuing misfit dogs and unwanted cats, fostering them, nurturing them, and rehabilitating them until their perfect "forever" homes come along.
Touching, amusing and life-affirming, these stories capture the highs and lows of fostering homelsss animals.
This book is 41,446 words.
Buy Now!
Amazon
$4.99 Kindle and KDP Select
---
Released March 17, 2012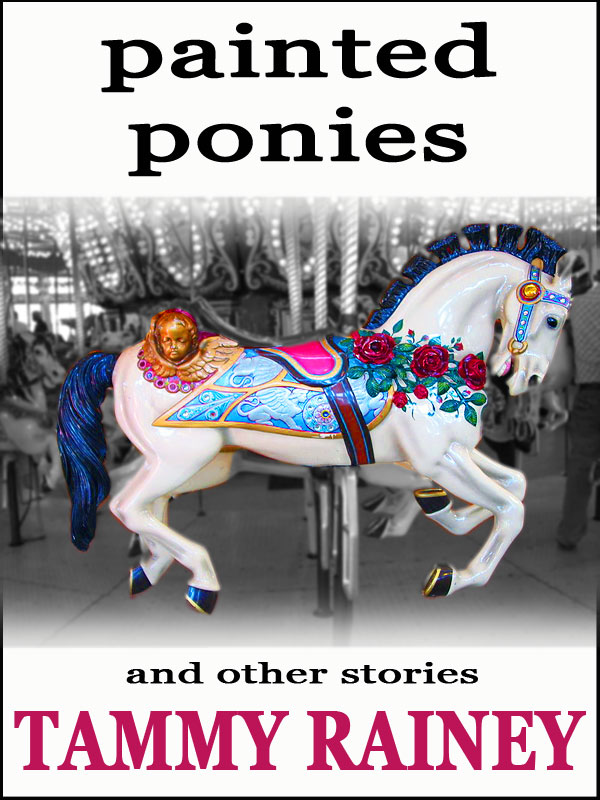 Short Fiction/Inspirational/Literary/Southern Fiction
Painted Ponies
by Tammy Rainey

In the course of life, it is often not the big events that define us, but the quite small moments that end up shaping who we are.

A boy's life is changed by the simple tradition that bound his widowed mother and the father who is no longer with them.
A father comes far too close to losing his son and rethinks his own life.
A prisoner finds hope in the face of hopelessness during an unlikely conversation.

These are not stories of the major movements in life, but the minor cords which form the songs of our souls. This collection of three short stories is 9473 words.
Buy Now!
Amazon $2.99 Kindle
Barnes & Noble $2.99 Nook
Smashwords $2.99 (multiple e-formats available)
---
Released March 10, 2012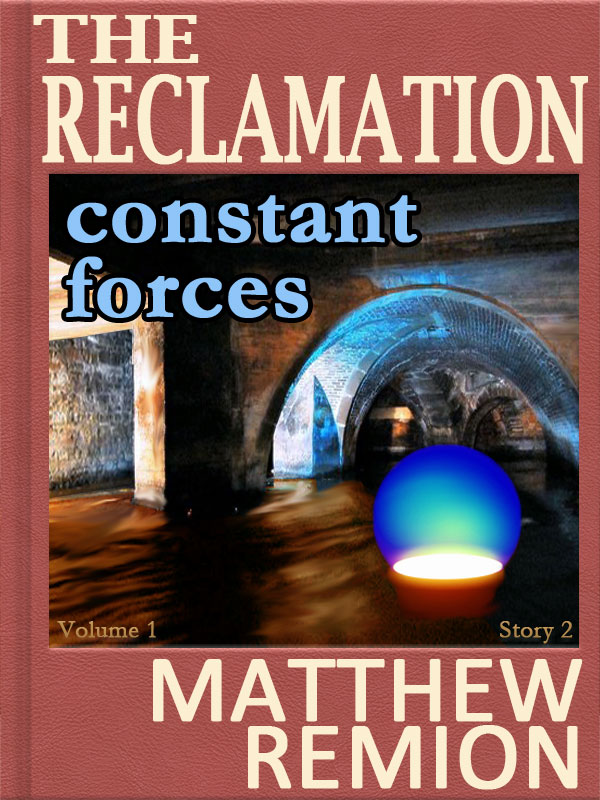 Science Fiction/Fantasy/Young Authors
The Reclamation Story 2: Constant Forces
by Matthew Remion

THE RECLAMATION EPIC CONTINUES: A thousand years after our worlds diverged, survival of the magically altered Earth grows more uncertain. The sprouting civilizations seeded and nourished by the two mages continue in their slow crawl outward, reclaiming and transforming the Unclaimed Lands, unaware they face a looming cataclysm. Improbability fills the universe as opposing wills collide and great powers prepare for a climax and ultimatum that will change the universe forever.
In "The Constant Forces", an elite band of students and Scholars works to build a new Wall, but when mages mysteriously disappear, it is up to the strange newcomer to save them all.
Magic, science and human emotion come together on a whole new scale in THE RECLAMATION. Read the tale of the other world, discuss your thoughts, partake in the Reclamation! Constant Forces is Story 2 in The Reclamation series. This work is between short story and novella length at 13,039 words.

Visit the THE RECLAMATION home page for a glossary, image gallery and more. The author invites you to visit and participate in the ongoing story. Read Reviews.

Buy Now!
Amazon $1.99 Kindle
Barnes & Noble $1.99 Nook
Smashwords $1.99 (multiple e-formats available)
DriveThru Fiction $1.99 (epub and pdf)
---
Released February 1, 2012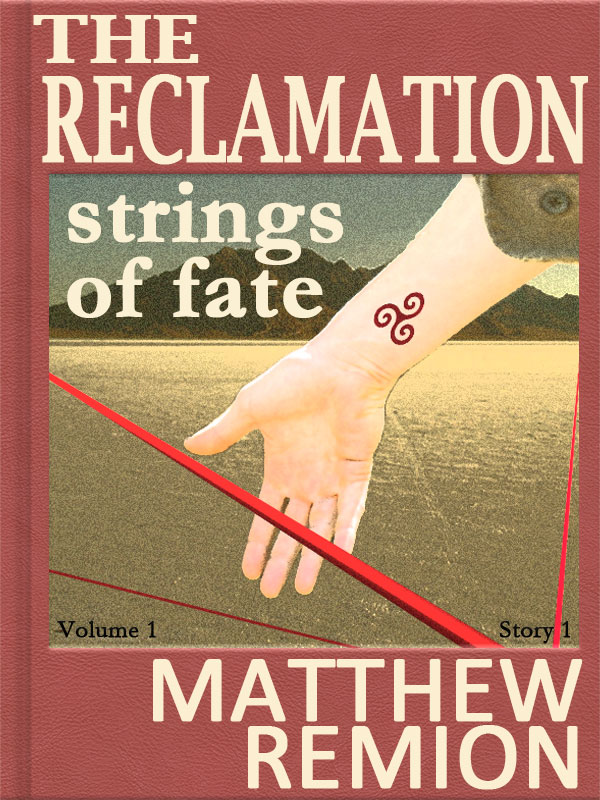 Science Fiction/Fantasy/Young Authors
The Reclamation Story 1: Strings of Fate
by Matthew Remion

In an epic story of another world, three men cross an ocean to stop an Aztec priest draining the world of magic. Their mission wreaks unintended devastation and they work to salvage and rebuild civilization from the ruins. A young man is exiled for his genius. A city-state is plagued by an undead enemy. A man raises his sword for the sake of people he never met.

The Reclamation is an adventure into a parallel world, where magic continues to exist. Two realities coexist without interacting: our modern world of science and technology and a struggling world of conflict, magic and philosophy -- the "Other Earth." Magic, science and human emotion come together on a whole new scale in THE RECLAMATION.

Read the tale of the other world, discuss your thoughts, partake in the Reclamation! Strings of Fate is Story 1 in The Reclamation series. This work is between short story and novella length at 10,105 words. Read Reviews.

Buy Now!
Amazon $1.99 Kindle
Barnes & Noble $1.99 Nook
Smashwords $1.99 (multiple e-formats available)
DriveThru Fiction $1.99 (epub and pdf)
---
Released January 8, 2012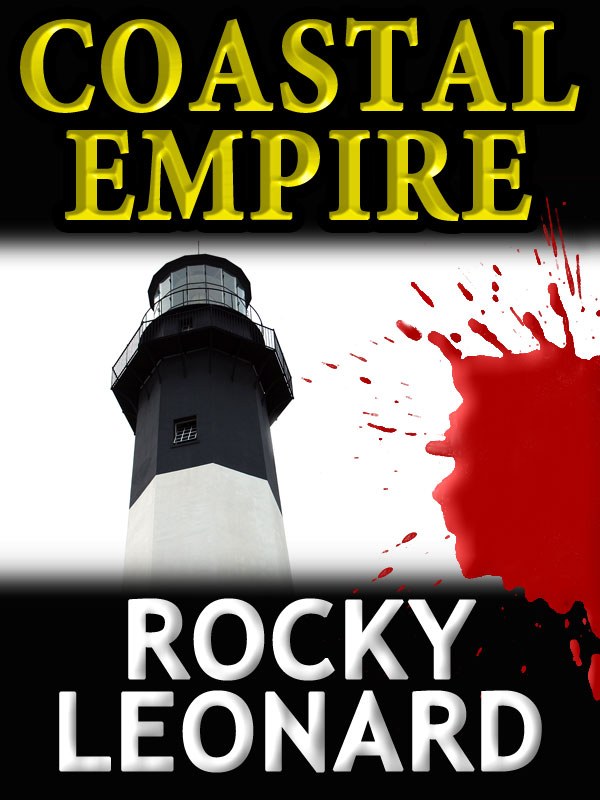 Mystery/Suspense/Detective Series/Southern Fiction
Coastal Empire: A Robert Mercer Mystery
by Rocky Leonard

Wealthy and beautiful Sarah Reid hires private detective Robert Mercer to investigate her husband Barry, a real estate mogul whom she believes may be unfaithful. Mercer embarks on a case of possible identity theft and probable murder. He uncovers a vicious web of real estate fraud and jewelry theft that leads him to Kelly, an alluring woman with a few secrets of her own.

As Mercer pieces the puzzle together, the dead bodies begin to pile up and events threaten to spin out of control. With his canine partner Ox, a large black German Shepherd dog, and John Sutlive, an old Marine buddy, Mercer and his motley crew do battle with a small army of villains in a fight to the death for his client.

This novel, set in sultry and mysterious Savannah, Georgia, is the inaugural book in the Robert Mercer detective series of great mysteries with irresistible supernatural twists. 326 pages. Read Reviews.

Buy Now!
Amazon $2.99 Kindle
Barnes & Noble $2.99 Nook
Smashwords $2.99 (multiple e-formats available)
Paperback $12.99